I grew up in the Central Valley of California, which nurtured a love for the outdoors and being active. My interests in  the mysteries of muscles, bones, and movement came as it does for many people–through injury. I was fortunate, though, to still enjoy a football career at Harvard University, where I earned a bachelor's degree in Biological Anthropology and developed an interest in the evolution of human bipedalism. I returned to California for my doctoral research, working with Dr. Rodger Kram in the Department of Integrative Biology at UC Berkeley to study how biomechanical forces determine the metabolic demands of locomotion.  
Erika Barboza Prado Lopes, Ph.D.
Assistant Staff Scientist
I am a dynamic and enthusiastic Brazilian. I obtained my BA in Biology at the Federal University of Espírito Santo (UFES) Brazil (2003-2007). While there, I focused my work on immunology, cell biology, and molecular biology of intestinal helminthiasis, Tuberculosis and HIV. I then traveled to the University of Barcelona (UB), Spain for my PhD in Immunology (2009-2013). My doctoral work consisted in the generation of a high efficiency in vitro protocol to produce Ly-6C-high monocytes from the bone marrow of mice, which allowed me to study the functionality of these cells in vitro and in vivo.  
Shouan Zhu, Ph.D.
Post-doctoral Fellow
I grew up in Chaohu, a small city in the west near Shanghai China. I earned my bachelor's degree from Sichuan Agricultural University, where I formed my basic knowledge and interest about biology. After graduating in 2011, I started to pursue my doctoral degree at Dr. Li Dak Sum & Yip Yio Chin Center for Stem Cell and Regenerative at Medicine Zhejiang University to study cartilage biology and pathology during OA development. I also studied stem cell-based osteochondral defect regeneration. In 2014, with support from a China Overseas Scholarship Program, I continued this line of research with Dr. Xu Cao at the Department of Orthopedic Surgery in Johns Hopkins University.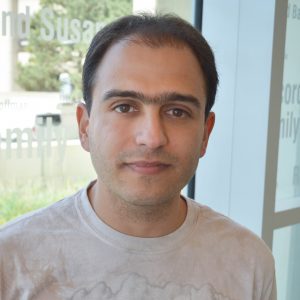 Albert Batushansky, Ph.D.
Post-doctoral Fellow
I was born in Soviet Union. I completed my M.Sc. program in biochemistry in Belarus and received my Ph.D. degree in life sciences in Israel. I started my research career in the field of microbiology and immunology and then moved to plant science, with a focus on metabolomics and omics-data analysis. Fascinated by the power of metabolomics, I wished to apply it to biomedical research. I sought this opportunity by joining the labs of Dr. Griffin and Dr. Humphries at the OMRF.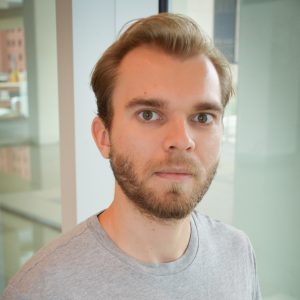 Dawid Makosa, B.S.
Polish – Fulbright Visiting Graduate Research Trainee
I was born in Poland. I obtained my engineer's title in Biotechnology at Wroclaw University of Science and Technology. Currently I am enrolled in MSc in Medicinal Chemistry at Warsaw University of Technology. While I was in Poland, I was employed at the International Institute of Molecular and Cell Biology to do my master thesis where I examined the regulatory network of a gene important in maintaining manganese homeostasis using CRISPR/Cas9-based screens. Currently, as a research trainee in the Griffin Lab, I aim to deepen my understanding of aging before pursuing a PhD in the field.