I grew up in the Central Valley of California, which nurtured a love for the outdoors and being active. My interests in  the mysteries of muscles, bones, and movement came as it does for many people–through injury. I was fortunate, though, to still enjoy a football career at Harvard University, where I earned a bachelor's degree in Biological Anthropology and developed an interest in the evolution of human bipedalism. I returned to California for my doctoral research, working with Dr. Rodger Kram in the Department of Integrative Biology at UC Berkeley to study how biomechanical forces determine the metabolic demands of locomotion.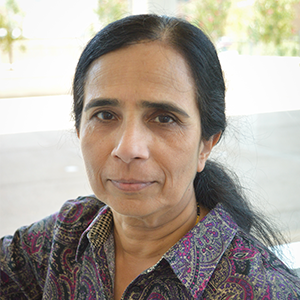 Padmaja Mehta D'souza, Ph.D.
Staff Scientist
I was born in Bombay, India, but by the 10th grade, had lived in 5 cities across two continents. Oddly enough, the longest time I have lived in one place is Oklahoma, which has been home now for over 25 years. I completed my post-secondary education at the University of Bombay obtaining my bachelor's degree in Microbiology and Biochemistry from St. Xavier's College, and master's degree in Biochemistry from Sophia College. I joined Dr. Surekha Zingde's lab at the Cancer Research Institute, Bombay, for my doctoral research and worked on the differential expression of neutrophil membrane proteins in Chronic Myelogenous Leukemia. This piqued my interest in the role of surface proteins on leukocytes and other cells in the vasculature.
Shouan Zhu, Ph.D.
Post-doctoral Fellow
I grew up in Chaohu, a small city in the west near Shanghai China. I earned my bachelor's degree from Sichuan Agricultural University, where I formed my basic knowledge and interest about biology. After graduating in 2011, I started to pursue my doctoral degree at Dr. Li Dak Sum & Yip Yio Chin Center for Stem Cell and Regenerative at Medicine Zhejiang University to study cartilage biology and pathology during OA development. I also studied stem cell-based osteochondral defect regeneration. In 2014, with support from a China Overseas Scholarship Program, I continued this line of research with Dr. Xu Cao at the Department of Orthopedic Surgery in Johns Hopkins University.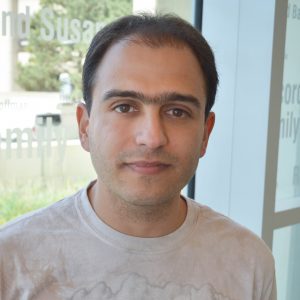 Albert Batushansky, Ph.D.
Post-doctoral Fellow
I was born in Soviet Union. I completed my M.Sc. program in biochemistry in Belarus and received my Ph.D. degree in life sciences in Israel. I started my research career in the field of microbiology and immunology and then moved to plant science, with a focus on metabolomics and omics-data analysis. Fascinated by the power of metabolomics, I wished to apply it to biomedical research. I sought this opportunity by joining the labs of Dr. Griffin and Dr. Humphries at the OMRF.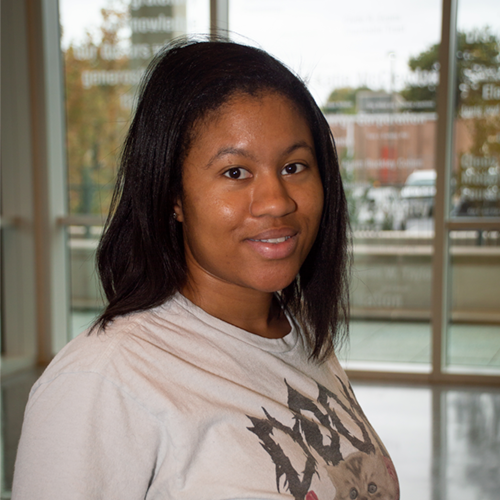 Taylor Block
Senior Research Technician
I was born and raised in southcentral Arkansas, in a small town called Malvern. I have always had a love for animals so upon graduating I went to the University of Arkansas in Fayetteville to pursue a Bachelor's Degree in Animal Science. While there I became acquainted with various different types of behavior in animals including both large species and small. I started working at the university's laboratory as an Animal Care Technician where I gained basic animal handling skills with rodents and techniques in how to recognize and treat common health related issues.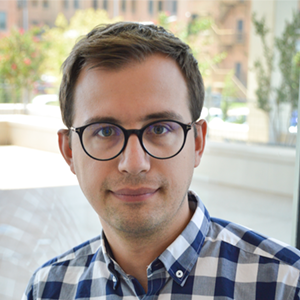 Kamil Kobak
Research Trainee
I was born in south-west of Poland, in the city called Walbrzych. I earned my engineer and Master degree at the Wroclaw University of Science and Technology. I conducted my Master's Thesis at the Institute of Immunology and Experimental Therapy PAS (Wroclaw), where I worked on identification of NWC protein interaction partners. After graduation I had a half-year internship in the Institute of Genetics and Molecular and Cellular Biology (Strasbourg, France), where I studied the role of retinoic receptors in neuronal differentiation and the control of adult brain function. After that experience I came back to Poland and since then I am doing my PhD studies at the Wroclaw Medical University. So far, I was focused on the influence of iron deficiency on heart and skeletal muscle functioning during heart diseases.